What is Balancer Protocol? Everything You Need to Know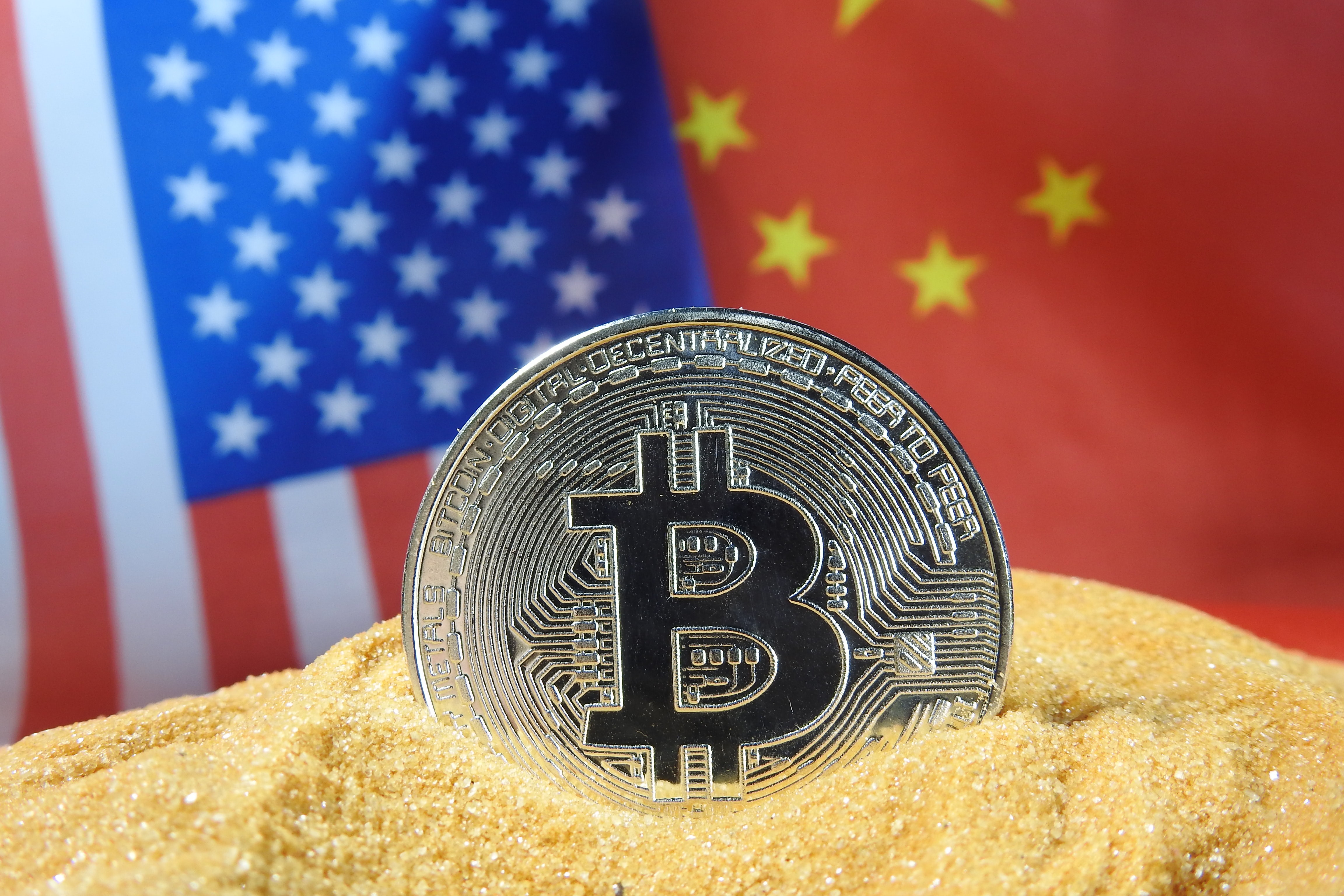 Balancer is one the most widely used automated market makers (AMMs), and decentralized exchanges on Ethereum. Users can instantly exchange tokens and receive fees for providing liquidity to other pools.
Balancer is competitive with other platforms like SushiSwap or Uniswap, which are ERC20-based Uniswap. There are advantages and disadvantages to it.
This article will answer your questions about Balancer. It will also examine core features, customer service, security guarantees, as well as other topics.
The Balancer Protocol

This AMM platform uses liquidity pools to allow users to swap ERC-20 assets. Users don't need a central entity or authority. As they provide liquidity, balancers can also receive a portion of trading fees.
The platform offers several incentives for users to increase liquidity on the Balancer Protocol. It offers users the flexibility to create private liquidity pools, which is what sets it apart from other AMM protocol players.
Users can create pools by using multiple crypto assets. Balancer works in the same way as other automated market makers. It routes trades through all liquidity pools to ensure users get the best rates.
Balancer's main users include investors, traders, smart contracts and liquidity providers. They also capitalize on the different price spreads across various platforms.
Pros:

Fully decentralized and permissionlessLiquidity pools are open to anyoneCustomizable AMMs
Cons:

Limited only to ERC-20 TokensNo mobile application is availableHigh gas feesNot beginner-friendlyUnregulated DEX
What is Balancer?

Balancer, an Ethereum-based decentralized exchange, is one of the most prominent automated market makers (AMMs), in the cryptocurrency industry. It is based on Ethereum's mainnet, and users can use several features to build DeFi products.
It was founded by Balancer Labs founders Mike McDonald and Fernando Martinelli in 2019. Both co-founders have been contributing to crypto industries for many years and have worked together on various blockchains and DeFi projects.
With the 2018 bronze release, Balancer was born. The remaining three phases were launched in 2020. After a round funding in March 2020, Balancer raised $3 million to release the bronze phase.
Around 100 million Balancer's utility token, BAL tokens, were produced in the early years of Balancer's launch. The protocol distributed 75% to miners, and 25% to its developers and shareholders. It sold 5 million tokens to public.
Balancer Products and Features

The Balancer Exchange

The Balancer software allows you to trade at the best prices. This protocol promotes efficient trading by pooling crowdsourced liquidity and using Smart Order Routing to find the best prices.
Users can exchange any combination of ERC-20 tokens on Balancer and get access to intelligent pricing, MEV protection, and gas subsidies/optimizations.
Source: Official Website
The Trade App

Users only need to create a self custody wallet in order to begin using the protocol's Trade App to buy, sell, or store cryptocurrencies.
Source: Official Website
The BAL Token

Users can earn BAL tokens by trading or providing liquidity on the Balancer Protocol.
BAL tokens can be claimed and used to join the Balancer governance protocols. Liquidity providers can be assigned voting rights based on how many tokens or stakes they have in the pool.
The Balancer Pools

The two or more ERC-20 tokens required to maintain balancer pools' value are used to run smart contracts. Each token is assigned a weight and can be traded with other tokens in the pool. Smart contracts adjust the pool to ensure that it has a proportional and equal amount of liquidity.
This keeps each token's value equal to the pool's liquidity. The pool owners get fees for trades that occur within the pool. There are two types of pools covered by the protocol:
Public Pools: This allows anyone to add digital assets to Balancer to provide liquidity. Public pools can be launched by creators. These parameters cannot be altered even by the creators. Private Pools: Only the creator can add or remove assets from public pools. They are essential for small-scale investors who want to make a profit. The pool's parameters can be adjusted by the creator, such as weightings, acceptable assets and fees. Private pools are ideal for asset managers with large portfolios who prefer to receive fees on digital assets.
The open design of Balancer allows anyone to create their own pool type and choose from a variety of functions.
Here are some examples of different pool options for different combinations of tokens.
Stable Pools: Stable Pools are suitable for soft-pegged tokens with a high correlation coefficient like DAI/USDC/USDT.Weighted Pools: Weighted pools are designed for wide use, including some tokens that don't have a price connection like DAI/WETH.MetaStable Pools: These are designed to support non-pegged tokens that preserve correlation. These pools can be used to modify the liquidity of one token to another.
The Vault

The vault is Balancer's central component. It is a smart contract which controls and stores tokens in every Balancer pool. The vault is an integral part of the ecosystem. It also serves as a gateway for users to perform most operations such as joins, swaps and exits.
The Vault's pool logic separates token management from accounting. Because they don't have to actively manage assets, pool contracts are easier and can only compute exits and swaps.
Protocol Balancer. Source: Official website
Smart Order Router (SOR).

The Smart Order Router of Balancer allows its traders to find the best pricing. It determines which trades are the most profitable for a particular set of output tokens and input tokens, whether they are straight swaps in one pool or a combination of transactions across multiple pools.
The Smart Order Router grows with the increase in the number of Balancer Pools. It continues to grow as more pool types with different math are added. The Balancer ecosystem has multiple pools that can execute trades.
Any custom pool that connects to the Smart Order Router can also use Balancer's liquidity capabilities by integrating with it.
Balancer Gnosis Partnership

The default trading interface on app.balancer.fi is the Balancer Gnosis Partnership. To execute trades in batches, it uses Gnosis Solvers as well as the Balancer Vault. Gnosis Solvers can be used to submit swaps by traders signing a message which initiates a gasless trade.
The Solvers match transactions using On-chain liquidity to keep traders safe from Miner Extractable Value or MEV. This facilitates taking advantage of Coincidence Of Wants. BGP uses multiple Dexes to ensure traders receive the best prices.
BGP's integration with Balancer's Vault enables it to execute sophisticated multi-hop transactions with minimal token transfers and lower transaction costs. It group gasless transactions to ensure that failed traders don't incur a fee loss.
How to open a balancer account

It is easy to get started with Balancer. The UX of Balancer makes it easy to navigate and access the platform. It provides useful and well-placed tools for trading, investing, and withdrawing tokens.
Balancer's unique features and products are available to traders and portfolio managers. They can use the platform to build or invest in new types of decentralized financial apps (dApps) and create them.
Users will find the option to use Balancer's Invest App or Trade App in the upper left corner of Balancer's homepage.
Fees and commissions for Balancer

Every pool on Balancer charges a different fee. The fees may vary depending on which pool developer is chosen. Some fees can be as low as 0.0001% and high as 10%. Let's look at the fees associated with the Balancer protocol.
Fees for trading on the Balancer Exchange

The pool developers establish trading fees, which are a percentage of each transaction that crypto traders make to pool LPs. Users are charged a takers fees from takers and an makers fee by makers when they use centralized exchanges.
When they accept orders already placed, takers remove liquidity from the order books. These orders are placed by makers.
Instead of charging different takers and makers fees, you can charge the same flat fees to both the maker and taker. There are no trading fees on decentralized exchanges such as Balancer. Balancer does not charge trading fees.
Network Fees

Network fees are fees that are paid to specific blockchain or crypto miners, and not fees to the Balancer exchange. They aren't fixed and can fluctuate from time to time. They are affected by the network's performance at any given moment.
Supported Devices

The mobile app for Balancer is not available on iOS or Android. Users can still access the exchange via its web app from a desktop or mobile phone.
Support for Customers

Balancer customers can chat with customer service, which is an advantage over many other 'decentralized" competitors.
Besides the live chat functionality on the website, users are also free to send an email to [email protected] , or reach out through LinkedIn or Twitter.
Supported Cryptocurrencies

Balancer doesn't support tokens that do not meet the ERC-20 standard.
The tokens in the Balancer pools are not under the control of the platform. They are smart contracts. The configurable rights pools (or CPRs), are in place to ensure that tokens with known flaws don't get used in pools.
The native token of Balancer is listed on several established crypto exchanges and trading platforms that allow secure transactions. These platforms include Coinbase and Binance, Kraken and Crypto.com.
Security

The Balancer protocol doesn't have any admin keys or backdoors. Users can't update Balancer pools. Here are some security features of Balancer:
Balancer is Fully Audited: Balancer conducts audits using Certora and Trail of Bits. Balancer has an ongoing bug bounty program. This is part of the V2 release its core contracts. The severity of the bug will determine the amount of the reward. Bug bounties are available to the Balancer smart contract that is responsible for protecting protocol funds on Ethereum's mainnet.
We've already mentioned that Balancer is not permissionless so it's possible for malicious or faulty tokens to be introduced at contract level. Here is Balancer's response:
Balancer continues to audit and evaluate the protocol.
The Balancer's Hack for Pool

An issue in January 2021 allowed an attacker to steal cash out of two pools that contained tokens with high transfer fees. This happened despite Balancer's warnings about the unforeseen consequences of ERC-20 and transfer fees in its discord, documents, and other channels.
The ERC-20-compliant tokens are supported by the Balancer platform. Negative consequences will always result from these tokens acting in an unusual or unexpected way. Balancer paid liquidity providers who had lost funds to close this event.
Conclusion

The Balancer protocol is convenient for crypto investors looking to trade digital assets at the best prices or have an inactive portfolio they wish to leverage.
Portfolio managers and large-scale investors might find the private liquidity pools useful. Multi-token pools provide access to an extensive index of cryptos, which can be rebalanced automatically.
Marla Brooks – Financial Analysis
My name is Marla Brooks, and I am the mainstream behind the"observednews.com"  for the powerful and most delicate insights into the latest activities in the financial analysis category. I started my journey as an independent financial consultant. I had approximately nine years of experience in this field. I am free soul so; my passion for exploring the world has taken me to the nations across the globe and given me the chance to report for a portion of the best news associations. Currently, I am a full-time editor as experienced in finance and started to use my abilities.
2021's Most Anticipated Growth & Wealth-Building Opportunity
Join Thousands of Early Adopters Just Like You Who Want to Grow Capital and Truly Understand Cryptocurrency Together