Decentraland Guide and Review: How to Play the Blockchain Game?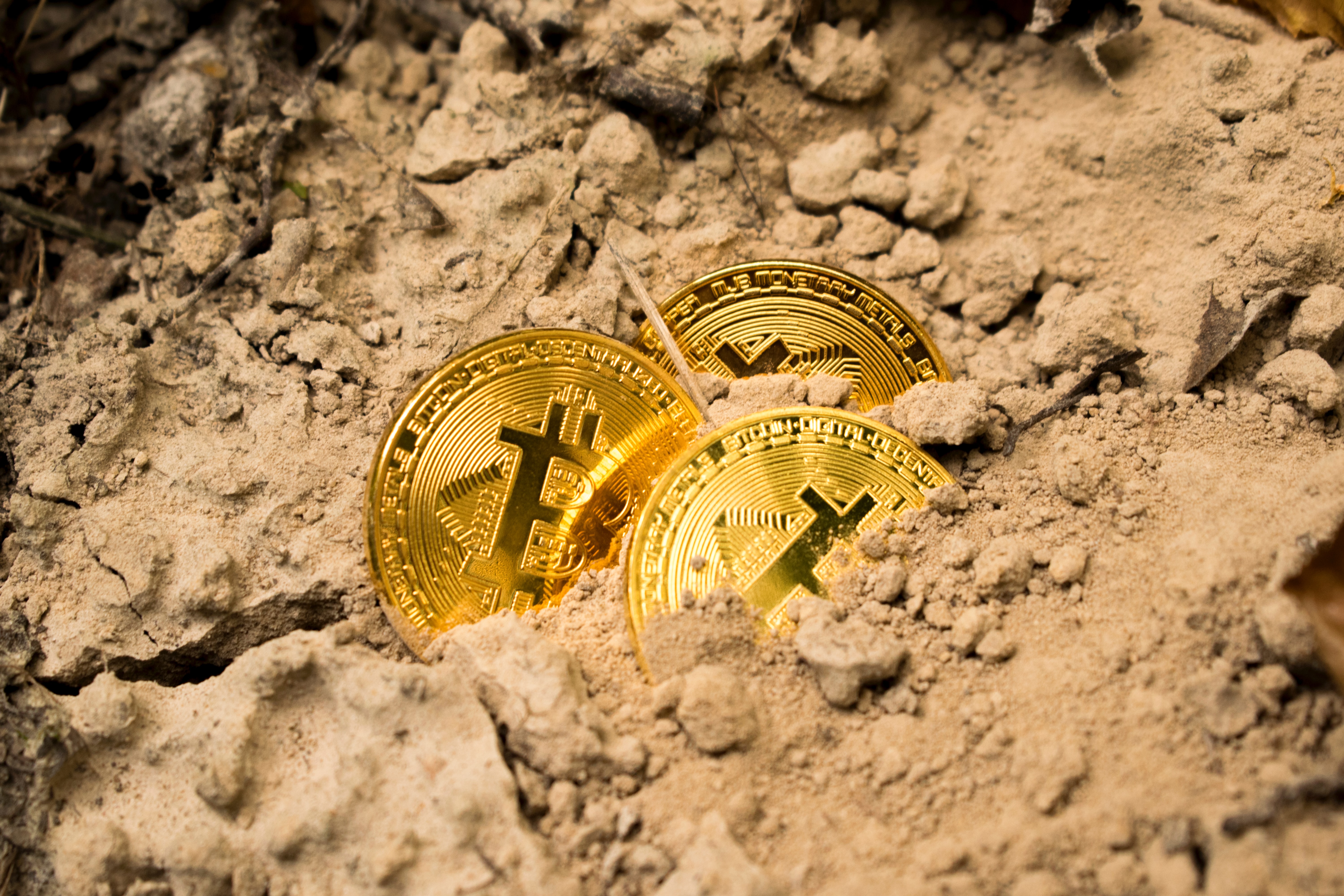 Online gaming is undoubtedly one of the most promising uses for blockchain-based tech. It is possible to assign verifiable, traceable ownership to in-game objects. This is a tremendous advantage.
This idea has gained popularity and Decentraland was perhaps the first game to introduce it.
Below is a comprehensive Decentraland guide. It explains what Decentraland stands for, how it was created, and how you can play it.
Quick Summary

Name: Decentraland
Launch date: 20.02.2020
Tokens and networks: Ethereum, LAND, MANA
What's the deal? Decentraland is a virtual platform that allows users to create, travel and monetize content, experiences and applications.
Associated brands and celebrities include Samsung, Australia Open 2022 and Digital Currency Group. JJ Lin is another.
What is Decentraland?

Decentraland is a decentralized virtual world (VR) platform built on top of and powered by Ethereum. It allows users to create, share, and monetize content, apps, and experiences.
It's basically a virtual reality in which the community owns the land. This gives members complete control over their creations. Log in to create an avatar and begin exploring. You can also buy land and build all kinds of buildings, including virtual cinemas and galleries.
Landowners can decide what content is published on their land. These contents can include interactive systems like games and static 3D scenes like paintings.
Decentraland is different from other blockchain-based games in that it is not controlled by any centralized entity. Instead, there is a Decentralized Autonomous Organization that oversees the policies designed to govern the Decentraland world.
At the time of writing, there are many places users can visit in Decentraland. More information is available in the How to Play section.
Decentraland Gameplay Image
The Decentraland DAO

Decentraland DAO was established to transform the game into a fully decentralized virtual universe. It has been part of the original vision for the game's creators.
The DAO controls the most important smart contract assets, including the wearables and content servers.
The DAO also has a large amount of MANA tokens from the game, which gives it autonomy and allows it to subsidize other operations and initiatives.
Participants in the DAO (read all LAND/MANA holders) have the ability to schedule votes for voting on various issues, such as:
Addition and replacement content servers
The Team Behind Decentraland

Decentraland was first conceptualized in a whitepaper by Esteban Ordano and Ariel Meilich. Notable experts like Jon Choi, Michael Bosworth, Jake Brukham, CoinFund and Jon Choi, all contributed to their ideas.
On February 20, 2020, Decentraland became live. This was the realization of the team's vision. Decentraland DAO was established, and all infrastructure in the world was fully decentralized. The public had full access to the internet.
This was a significant moment in Decentraland's development roadmap, as it meant that no one entity could ever modify its code stack rules on their own.
Although there is no reliable source of information about the current playebrase at Decentraland, it is evident that it has grown to be one of the most prominent metaverse-based virtual realities within the blockchain industry (as of writing these lines in Jan 2022).
This was made possible by the large players who entered its digital doors and walked into its digital lands.
Notable Decentraland Partnerships: Samsung to AO 2022

One of the most significant partnerships was Samsung's announcement of its plans to explore the metaverse via Decentraland. You can purchase limited-supply Samsung Decentraland wearables to personalize your in-game avatar.
The Australian Open, one of four Grand Slam tennis tournaments, announced it would join the metaverse with Decentraland.
The industry-leading Digital Currency Group, headed by Barry Silbert, is one of the most prominent backers of this project.
Sotheby's, the oldest auction house in the world, claimed its share in the metaverse in June 2021. It inaugurated the first ever virtual gallery and chose Decentraland as its main destination. It looks like this from inside the game.
Decentraland Tokenomics: Explaining MANA and LAND

There are many parts to the game, so its details can be complicated. To be able to play the game, you must understand its tokenomics. MANA and LAND are the two main tokens in Decentraland.
LAND Token Explained

Non-fungible tokens (LAND) are used to represent the land in the Decentraland metaverse. These tokens are basically non-fungible tokens that (NFTs), track land ownership on Ethereum's Blockchain.
You can find a complete guide to what an NFT is here. Click here to see how OpenSea can mint NFTs
The ERC721 protocol standard is used to build LAND tokens. This makes them a digital asset that can trade with other users, just like any other NFT.
One of the major differences between LAND, and other NFTs, like the Bored Ape Yacht Club Collection, is the ability to use LAND within Decentraland for 3D spaces and applications such as the one below.
Land parcels measure 16m x 16m. These limitations also limit the height. Additionally, LAND token is digitally rare and corresponds to the total fixed amount of MANA tokens.
Here are some quick interesting facts:

TokensCom paid $2.6M (or 618,000 MANA) on November 24, 2021 to purchase a piece of land in Decentraland. This is the most expensive piece of virtual real estate (January 2022).
How do I buy LAND?

There are two ways that users can purchase virtual properties (LAND), in the Decentraland metaverse. First, you can participate in the auctions that are held every now and again by the team and sell unclaimed land.
You can buy the most popular one by going to Decentraland's Marketplace. When you reach the marketplace, you will be prompted to connect your web wallet. We recommend using the most popular MetaMask unless you already have one. Install the Google Chrome extension to get the wallet.
Important: If you are installing the wallet for the first-time, be aware that phishing can occur and double-check you have visited the correct URL. Read here for additional security tips.
After you've connected your wallet to the Marketplace, click "Land" at the top-left corner. You will see the following map.
You can click on the little squares to view their details and make a bid. You must place a winning bid to buy it.
MANA Token Explained

MANA is the other token essential for Decentraland's ingame economy. MANA, a fungible ERC20 crypto that can be used to exchange for LAND parcels, is not like LAND. You can also use it to purchase various items in the Decentraland Marketplace.
How do I buy MANA?

MANA can be traded on most of the top crypto exchanges like Binance, unlike LAND. Each one allows you to create an account and purchase some on the open market. You will need to transfer the funds to your wallet in order to use them in the game.
Let's now see how to actually play this game.
How to play Decentraland

You will find a large red button at the center of the official game website. Click it to get started. You will then be asked to choose whether you want to play with your wallet or as a guest.
This guide will require that you connect your MetaMask wallet to the computer and give permissions. After the game loads you can create your avatar. This avatar will be your character in the game. Make it beautiful!
You can select from a variety of traits, including the body, head and top, as well as shoes and accessories. You can also purchase items through the Marketplace. More information is available below.
Once your avatar is ready to roll, click the "done" button at the bottom left. You will now need to name your avatar and agree to the terms.
With all the other new players who have just begun their journey, you are dropped off at Genesis Plaza
You will notice a tutorial box at the bottom of the screen. This will help you get the basics.
Once you have reached Genesis Plaza, begin controlling your avatar with the traditional "W", A, S and D keys. This is just like in many MMO games.
You will find several pillars around Genesis Plaza that are filled with activities you can take part in.
You can also jump in the middle of the huge, hole-looking whirlwind thing to explore other avenues.
Another cool feature is the M key, which toggles the map. You can search for other locations and "jump right in" without needing to walk.
You will find your current position at the bottom right. You will find a navigation menu at the top that lets you explore various options. If you click on the "explore" button, you'll be redirected to a page that will allow you to find different places and events.
Did you know that Sotheby's has opened a gallery here in Decentraland, as we mentioned in our guide? Let's go check it out.
Explore Decentraland

Click on Explore at the top of the page to find the "Places" button. Once you hit that button, you'll see some of the most popular places in Decentraland. We chose Sotheby's gallery, and we jumped straight to it. Here's what we did:
The best part is that Sotheby's actually has some art pieces for you to see. This is an example of Banksy's work:
Clicking on the painting will take you to the Sotheby's official page with all details.
What else can you do in Decentraland

Decentraland isn't the kind of game many people would be familiar with. You don't have to play against other players or fight the environment. It's a virtual, pixelated alternative to the real world.
The builder tool is available to those who purchase land. It can also be used by those who wish to build on it.
The possibilities are almost limitless, it's obvious. For example, take our quick cruise to Sotheby's. You can also create an art gallery and have artwork displayed if you invite players to come by. If a Bored Ape NFT owner wants to sell it, he may consider paying you to put it up if it gets enough exposure, just like Sotheby's does for their artists.
There are many other options that you can explore. There are many other options. You can go to different theme parks, take a bus, or just explore the Decentraland. It is growing rapidly and there is a lot to see.
The Decentraland Marketplace

The Decentraland Marketplace is an integral component of the game. You can sell and buy various items, such as collectibles and wearables.
All you have to do to access it is visit the official site and click "marketplace" at the top. Access it in-game can be done by pressing the M button. It will be located on the top navigation menu, where you'll find the map and builder tools.
This is how the market looks like
You can search for items and then buy them using the in game currency, the MANA token.
Review of Decentraland: Revolutionary, but not Unreal

Decentraland offers a complete metaverse experience, as many people would like it. It is a digital alternative to everyday life that allows users to create everything from scratch. Some have even started.
It is unique because it's decentralized, and managed through a DAO.
After spending a few days exploring Decentraland's universe it was clear that there is serious in-game development. You can see massive structures, galleries, museums and arcade parks being built. There is even a university, although it is still in the works. This is a sign that the game is getting serious attention.
It is becoming more popular, even though it is only an observation. It was a game we played a while back, but we have seen a lot of players exploring different locations and cruising around. This is very encouraging.
Decentraland may not be for you if you're used to an immersive gaming experience with flawless Unreal graphics and gameplay. The game is currently browser-based and won't impress anyone in terms design or gameplay.
It is however one of the first attempts to create a blockchain-based gaming platform where transactions take place on-chain and players have legal and verifiable ownership of in-game items. It looks like the developers did an admirable job and has a bright future.
Marla Brooks – Financial Analysis
My name is Marla Brooks, and I am the mainstream behind the"observednews.com"  for the powerful and most delicate insights into the latest activities in the financial analysis category. I started my journey as an independent financial consultant. I had approximately nine years of experience in this field. I am free soul so; my passion for exploring the world has taken me to the nations across the globe and given me the chance to report for a portion of the best news associations. Currently, I am a full-time editor as experienced in finance and started to use my abilities.
2021's Most Anticipated Growth & Wealth-Building Opportunity
Join Thousands of Early Adopters Just Like You Who Want to Grow Capital and Truly Understand Cryptocurrency Together