A Purpose-Built Blckchain for Auditing Logging of Informal Transactions: Interview With Taraxa CEO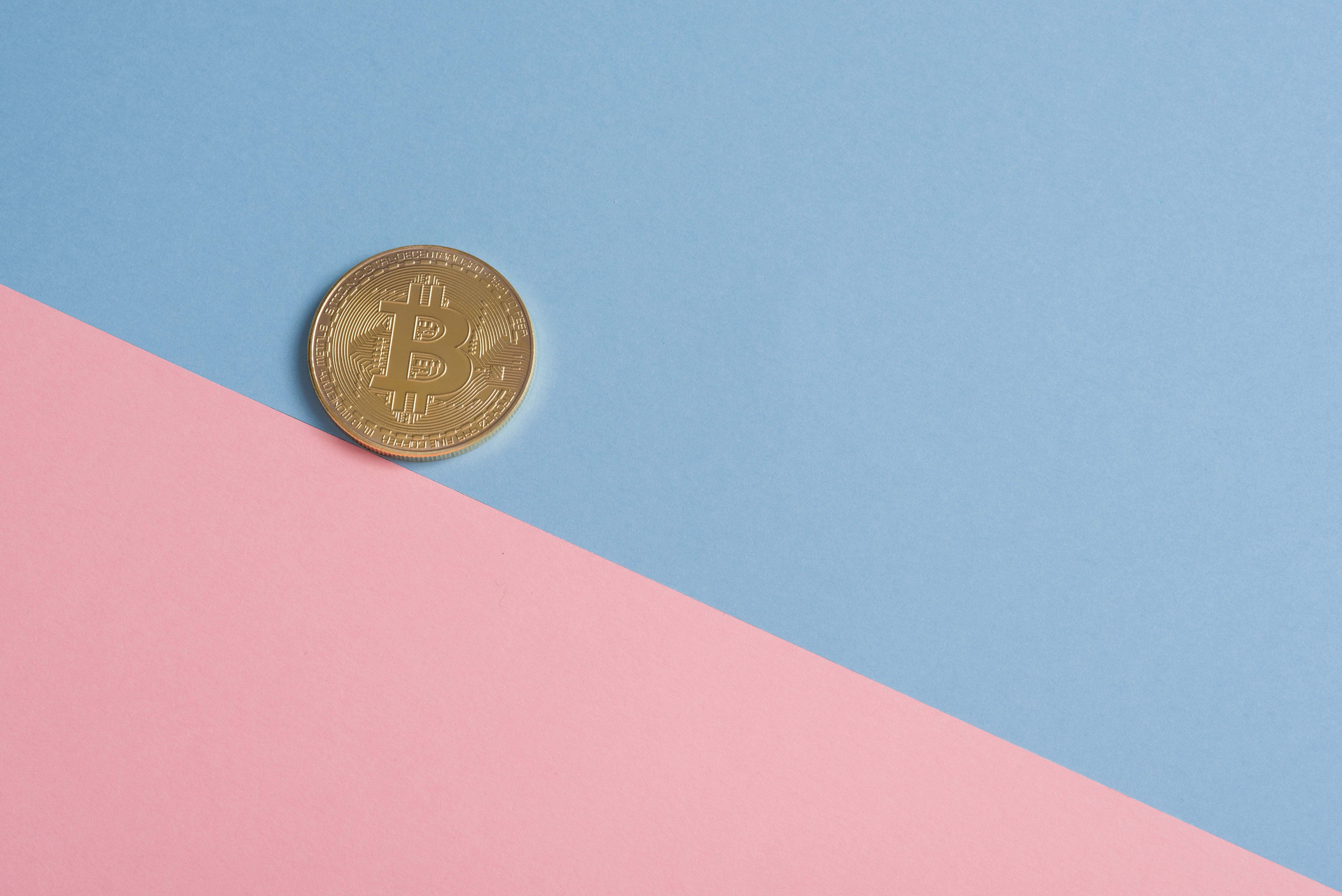 Many layer-one chains are competing to be the fastest, most secure, most scalable as the cryptocurrency industry develops and adopts.
Taraxa presents a new approach and unique intent to audit the logging informal transactions. Her mission is to make these data trustworthy and transparent. Steven Pu, the CEO and co-founder of the project, will be our interviewee.
Steven Pu is co-founder at Taraxa. He is a serial entrepreneur and has been a partner in digital strategy at Monitor Deloitte for the past two years. He has a B.S. He holds a B.S. in Electrical Engineering from Stanford University.
Please tell us how and when you got into cryptocurrency. How was your first encounter with the industry?
A string of Stanford classmates and entrepreneurs introduced me to crypto. The earliest time I heard about it was 2013. It took me 3-4 years to understand the value of decentralization in bridging trust gaps. I was initially skeptical. Although it was an exhausting journey, it was well worth it.
Please describe in layman's terms Taraxa and its purpose.
Taraxa is a decentralized infrastructure that was specifically designed for audit logging of informal transactions. Our mission is to trust informal data, giving each entity – any person, entity or device – a trusted reputation with rich context. This will remove a lot of friction from business and personal collaborations.
How can you categorize informal transactions This is why we should be focusing on it.
The world's data remains informal at 80%. It is difficult to verify, capture, or even structure, this much data. Taraxa's mission is to collect and verify informal data using purpose-built technologies. This includes decentralizing data collection and analysis, and enforcing accountability via signed commitments. Once we have enough information, we can begin to build reputation networks in local communities. This will allow even the most marginal participants to gain a reputation and be more trusted. This adds a social component to DID as well as verifiable credentials on Web3.
What makes Taraxa different than other layer one?
Our chain was specifically designed to handle small-scale informal transactions with high volumes and frequency. We have introduced new elements to our technical architecture and achieved better performance. DAG-based chains allow parallel block execution and instant completion. Comparable to single-lane networks (Ethereum's priority queue is an example) which all use one chain of blocks, DAG's tentative ordering creates multi-lane block execution. This means that there is no need to wait for transactions to be executed. We are looking at a speed of >20,000 transactions per second.
What's Taraxa doing in network development? Is the mainnet still live?
The mainnet candidate has been released. It's been quite stable and we are now moving towards native token conversion. We have most of the security features in place. The testnet has 152 nodes and the mainnet candidate has 53. With a total stake of 502M TARA, our staking and delegation rates have increased. We have also signed with Halborn, a highly regarded security audit firm to conduct the network audit. After that, the actual token conversions and exchange integrations take place.
Learn more about Taraxa's infrastructure.
Taraxa's tech stack includes a number of layers: 1/ a public Blockchain ledger; 2/ a platform layer to allow different types of use cases and 3/ an application layer that makes use informal transactional data.
What are the main uses of Taraxa's public ledger and why?
We're seeing some very unique use cases, because they allow for the capture and quantification of informal data and signals. You can see the platform layer with Echo for social listening, Marinate to conduct informal business transactions and Helio for machine generated data.
Echo is our current focus. Echo uses social-listening platforms to make informal social data (e.g. Telegram and Discord threads and conversations) more accessible and trustworthy. As with all forms of informal data, the current centralized methods for collecting and analysing data aren't trusted enough to allow automated mechanisms. These signals can have financial implications when used in a variety of applications, from community building to trading.
Echo is attempting to change this by creating a decentralized platform for social listening nodes that not only collects data but also distills it into quantifiable signals with NLP algorithms that can be directly ingested using automated mechanisms. All of this information can be traced and transparent on Taraxa's blockchain.
It can be used in many ways. We are currently focusing on Hype app, which will allow advanced metrics and KPIs to measure the impact of marketing campaigns. It's what we call "perpetual hype-farming" and it is a better way to measure the impact of marketing campaigns, especially in crypto. Echo will allow you to see what topics are trending in user conversations. This will enable you to spot early trends and help you learn about new coins or NFTs before others. This is something that we will be looking at in the near future.
What exactly are the marketing pain points Hype App is trying to address?
You're not making any progress in building your community if you try to promote your project right now. This is because you can't distinguish in real-time things such as spam and relevancy.
This is a common theme in many crypto ecosystems that you pay people to do certain tasks. However, it all ends up getting consumed by people like bounty hunters, who are essentially paid to consume social bounties. They will not become community members or increase brand awareness long-term.
Axie Infinity was the exact same. Most players were Filipinos who are doing this as a job and don't care about the game being enjoyable. The Hype app allows you to increase visibility for marketing KPIs, and to have those indicators measured and quantified in an objective way. Here are three key KPIs: campaign differentiation, baseline admission, and quality. These KPIs can be found here. You also get an idea of our R&D process.
The applications are also being developed in-house. How do you plan to grow/adopt?
We are here to create a sustainable ecosystem. This ecosystem must have utility and generate income. The Hype app addresses a specific problem facing every crypto project: how to grow your community while not wasting 99% of your spending. We will be driving adoption for apps like Hype, Echo, and other funds by signing up users to projects, funds, influencers, and others. This usage will eventually result in transaction fees, lockups or burns that will help to improve the ecosystem's health. We are optimistic about the future of the ecosystem by focusing on product, utility and solving real world problems.
Taraxa manages a public ledger platform. How can you become a node on this platform?
There are currently 53 active consensus nodes on the mainnet candidate. New node operators are always welcomed to join the ecosystem. This guide will provide detailed instructions for how to set up a new node. You can also join the Discord community by joining this guide.
Is there anything the community can look forward to?
Lots! There are many! You can also participate in a variety of social bounties that are available. Users can help grow the network by posting on Twitter, making videos or localizing content.
You can find more information on the project at their official Twitter. They will also be hosting Twitter spaces this week. Users can check out the progress of their Roadmap, which is being regularly updated.
Marla Brooks – Financial Analysis
My name is Marla Brooks, and I am the mainstream behind the"observednews.com"  for the powerful and most delicate insights into the latest activities in the financial analysis category. I started my journey as an independent financial consultant. I had approximately nine years of experience in this field. I am free soul so; my passion for exploring the world has taken me to the nations across the globe and given me the chance to report for a portion of the best news associations. Currently, I am a full-time editor as experienced in finance and started to use my abilities.
2021's Most Anticipated Growth & Wealth-Building Opportunity
Join Thousands of Early Adopters Just Like You Who Want to Grow Capital and Truly Understand Cryptocurrency Together